FULL PRIVACY POLICY
AAR Financial, Inc., including its affiliates, subsidiaries, and related organizations ("AAR", "we", "us" or "our") have provided this Privacy Policy (herein referred to as the "Policy") to inform as to our business identity and our handling practices. All personal information you have provided to us for business transactions and commercial purposes is secure and protected.
Personal Information
As used in this Policy, means information about an identifiable individual, but does not include an individual's business contact information.
Our Policy applies to all former, current, and potential customers, and may change from time to time. We reserve the right to update or modify this Policy, with or without notice. It is incumbent upon us to formally inform our clients of any disclosure of their personal information for purposes other than mentioned in this Policy.
Purpose
We collect and use your personal information for the administration of our businesses, which includes providing financial services. We collect personal information based on your completed application documents, through references, employers, and other financial institutions you have identified and provided to us, and, as well, from credit bureaus and other third party resources.
The purpose of personal information collected is as follows:
To manage and promote our business activities;
To verify your identity and determine your eligibility for products and services;
To open and administer accounts and to provide any requested products or services;
To evaluate current and ongoing creditworthiness, and other requirements, and to determine the suitability and/or eligibility for products or services;
To advertise, market, and promote our products and services to customers who have not opted out of such communications, including mail, email, and telephone, including automatic dialing and announcing devices;
To collect outstanding debts;
To protect our businesses and our clients, including detecting and preventing fraud, and other unauthorized or unlawful activities;
To maintain business records for reasonable periods of time to meet legal and regulatory record retention requirements; and
For other purposes, with your consent, or as permitted or required by law.
Collection
We limit the amount and type of personal information collected to that which is only necessary and we collect personal information by fair and lawful means. Personal information that we collect includes:
Customer name and contact information including a mailing address, a telephone number, a fax number, and/or an email address;
Additional information, for identity matching and credit check purposes, such as occupation, name of employer, names and contact information of references, assets, liabilities, income, previous address, number of dependents, Social Insurance Number (if provided), date of birth or drivers license number;
Information about accounts or loans such as current and previous loan transactions, outstanding balances and indebtedness, account transaction history, similar transactions, and any such records relating to the handling of inquiries or complaints;
Payment-related information, such as banking information; and
Other information we may collect, with your consent, or as permitted or required by law.
Disclosure
We may disclose personal information under the following circumstances:
To credit bureaus, credit reporting agencies, and to your current or future creditors, for maintaining your credit history and for the purpose of providing credit references;
To financial institutions for payment processing purposes;
To a prospective seller or buyer of any business or asset or where personal information about customers will be a transferred asset;
To service providers or other third-party organizations to perform functions on our behalf. We use contractual or other means to ensure that a comparable level of protection is provided.
To third parties as is reasonably necessary:
for enforcement of your contracts or to collect on payment of a debt owed to us;
for the purpose of detecting and preventing fraud;
in connection with audits;
for meeting legal, regulatory, industry self-regulatory, risk management, and security requirements;
Unless you have opted out by contacting our Privacy Officer at 204.224.3271:
◦                     to our affiliates, subsidiaries or related organizations to enable them to offer you additional products and services;
◦                     to selected third parties, including insurance partners or other lenders, who may use it to contact you, as permitted by law, in relation to offers they feel might be of interest to you;
◦                     for other purposes, with your consent, or as permitted or required by law.
Safeguards
To ensure that proper protection of your personal information in our care, custody, and control is protected against loss or theft as well as unauthorized access, disclosure, copying, use or modification, regardless of the format in which it is held, safeguards and other security standards are in place. These said safeguards will vary dependent on the sensitivity, format, location, and storage of said personal information. Only authorized employees and agents will have access to your personal information and only for the purpose of fulfilling their job requirements.
E-mail and Online Communications
Information transmitted via e-mail or online is not guaranteed to be secure and confidential and thus, pertaining to any and all confidential matters or information that you wish to discuss, forward, or submit, please request specific instructions on how to deliver same in a secure manner. Cookies and other tracking technologies are used to enhance your experience on our website, for facilitating our online application process, and for internal research and reporting purposes. A "cookie" is a bit of information that a website sends to the web browser that helps the site remember information about you, your preferences, such as your IP address, and the pages of a website that you visit. Internet browsers can be set to notify an online user when a cookie is received or they can be set to refuse cookies altogether. If cookies are refused, certain features of a website may be unusable, unavailable, and disabled on our website. Our website may contain links to a third parties website. Other websites are not governed by our Policy and we are not responsible for any personal information you provide. Read the privacy policy of each website you visit.
Consents
It is understood that by providing and submitting your personal information to us you have given us consent to the collection, use, and disclosure of such as described in this Policy at the time of collection. Since consent can be express or implied, you may provide your consent in some circumstances where notice has been provided to you about our intentions with respect to your personal information and you have not withdrawn your consent for an identified purpose, such as by using an 'opt out option provided. Consent is deemed to have been obtained by you if the information that you provided to us is from another individual. You may withdraw your consent at any time provided our Privacy Officer is duly informed to that effect. The same is subject to any legal or contractual requirements with reasonable notice. Services that we may offer to you may be limited or totally prohibited if your consent has already been withdrawn.
Access, Changes, and Contact Us
All files and information that you provide to AAR Financial Inc. in relation to our business relationship and for the purposes described in this Policy are maintained and stored at our head office which is located at 823 Regent Avenue West, Winnipeg, Manitoba R2C 3A7. Access thereto or any changes that you want to make are subject to certain requirements. A request should be made in writing and addressed (only) to our Privacy Officer. Responses to requests will usually occur within a period of thirty (30) days from the date of receipt of the request or, depending upon the urgency of the matter, thereof. Reproduction of such information will entail additional costs and will be subject to certain fees. The information you provide to us is deemed accurate, complete, and up-to-date and we will take reasonable effort to verify your identity before granting you access or before incorporating any changes and/or corrections. If your information is deemed to be inaccurate and incomplete and after submission of substantial proof thereof, it will immediately be amended as deemed proper. If you fail to provide substantial identification resulting in a refusal, or to access, or to the changes you want made, are found to be improper by yourself, a written explanation to that effect will be issued by our office. Your right is subject to existing applicable laws. If you are not satisfied with our response, you may contact the Office of the Privacy Commissioner of Canada at 1-800-282-1376 or at www.privcom.gc.ca.
AAR Financial Inc. collects personal information, including your name, address, telephone number, Social Insurance Number, income and other financial information, banking, vehicle, and reference information for the confirmation of your identity and to determine if you are qualified for the services for which you have applied. From time to time, AAR Financial may share this information with its subsidiaries as well as third-party collection agencies whom we engage to assist us in the collection of the bad debt or to agencies that acquire bad debt.
By completing an application form, you authorize our company to get in contact with you through our authorized representatives regarding our products and services.  In addition, you also give your consent to AAR Financial to make use of your personal information for the purposes stated above and in accordance with our Privacy Policy. This policy is available on our website. References should not be living at the same address as yours and at least one must be a family member and all must be people you speak with regularly.
The following are the minimum requirements to be considered for a loan with AAR Financial:
Minimum gross monthly income of $1,800
Only salaried or wage income is considered in the minimum gross monthly income amount above
Minimum employment length in present employment is 6 months
The following documents will be required to process your loan:
A bank statement showing your last 60 days of banking transactions
Copies of two (2) months of your most recent pay stubs
Copies of three (3) pieces of government-issued identification card (One (1) with photo and signature)
Job letter from present employer
By submitting an application online for a loan with AAR Financial you agree that the information you have given AAR Financial in the application is complete and accurate. You agree that you have read our Privacy Policy and Terms & Conditions and that you consent to, and accept this as written consent to authorize AAR Financial to contact your employer to verify your employment and to obtain a copy of your credit report from one of the Canadian credit reporting agencies. You also make the following representation: I am not contemplating filing for bankruptcy within the next four (4) months and have not consulted with an attorney or trustee concerning bankruptcy in the last two (2) months.
Please note that AAR Financial does not currently lend to or solicit business from anywhere outside of Canada. Please note that AAR Financial does not request a security deposit in exchange for the processing of a loan. If you receive any such calls or requests of this nature, please contact us immediately.
Follow us for latest Promotions & Offers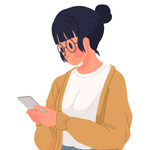 QUICK LINKS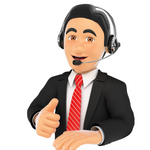 CONTACT US
823 Regent Avenue West, Winnipeg Manitoba. R2C 3A7
Email us- info@aarfinancial.ca
–  Loan terms range from 2 years to 10 years APR: 14.9% – 46.7%  Financial Example –  $1,000 borrowed for 12 months at 46.67% APR. Biweekly payment = $ 48.47, total repayment with Interest is $1,260.22. Total Cost of the loan = $ 260.22. Finance Example includes optional loan protection coverage. For more detail, please contact us at (204) 224- 3271.
– License Number #84231 (BC) , #349447 (AB)
– Copyright © 2022 AAR Financial Incorporated all rights reserved.