We spend so much money on bills and other costs of our daily lives that we feel like Superman when we think about how we have managed to keep everything together!
Your credit score is likely the most significant grade you'll ever earn in life. It affects the credit cards and loans you may have, and the interest rates on your loans and mortgages you may have. If you want the finest financial opportunities, you must maintain the highest possible score.
It takes time to build a good credit history, but one bad decision may demolish it in a single day. AAR Financial is giving you 5 credit mistakes you should never make and tips on how to help you save your credit score from dropping.
1. Make Late payments
When you delay a payment to a debtor, two things usually happen; your lender reports the delinquency to credit bureaus, and you are charged a late payment fee.
You may also lose access to a promotion or offer, such as a reduced interest rate, in the future.
If you don't want to pay late fees or interest and your poor repayment history is reported on your credit bureau, AAR Financial will help you by offering you guidance on how to avoid late payments.
Make a list of all your accounts, including mobile phone bills, utility bills, credit cards, loan payments, mortgage payments, and so on. Write beside all your accounts the due date every month, and outline this on a calendar on your fridge or your email calendar with a reminder. This way, you will always be on top of when your due dates are and never be late on a payment in the future and ensure there are funds in your account.
2. Use Your Full Available Credit on Your Credit Card
The total amount of money that may be charged to a credit card, including purchases, interest charges, and fees, is referred to as the credit limit. Every credit card has its own credit limit, which is determined by borrowers based on credit scores and other signs of eligibility. your credit limit is, crossing it is almost always a bad decision that most people make.
Below are the most common results of exceeding your credit limit:
It is possible that your credit card will be declined.

You may be charged an over-limit fee.

Your interest rates may increase.

Your credit limit may be decreased.

Your credit score may suffer as a result.
Using credit cards and not paying them off monthly can be detrimental to your credit.
3. Miss Payments
The repercussions of a missing payment could be hard on your credit score. We suggest that you make a list of all your debtors that you have accounted for and outline them on your calendar or on a note. We encourage that you pay at least the minimum due soon as possible.
4. Apply for Lots of Credit Cards
It's not a good idea to apply for lots of credit cards at once as well as hold so many cards. The damage to your credit score is most likely one of your main concerns about having multiple credit cards. This is a negative overall, as your credit is taking a hit every time you apply for one. Not to mention, having many cards can become difficult to manage and remember their due dates.

What we suggest is starting with one credit card and getting used to managing that one card. Once you can manage this and understand how it can affect your credit score, then we suggest looking into more options if you should choose. If you have many credit cards, we suggest paying off the cards with the highest interest rate and closing those accounts so that you can focus on one or two cards that are more manageable.
5. Monitor Your Credit Score
People with bad credit never monitor their accounts, so even if they pay the whole amount on their credit card, their credit score tends to be low. Being fiscally responsible means always monitoring your credit score and your accounts to ensure you are on top of your payments. Always being on top of your finances also keeps your ahead and on top of fraud should it occur. There are many companies that provide credit monitoring services including TransUnion, Equifax, and Credit Karma.
Our children will play an important role in society and its activities one day, so it is important that we provide education on leading healthy financial lives.
We must provide as much support to our children in preparing them for tomorrow and ensuring that they are equipped to face any future financial challenges. One area where they require guidance is financial management as adults.
It's difficult to talk about money, we get it. Talking about money with your children might be even more difficult! Should allowance be conditional on household tasks?
How do you keep your child from being spoiled? How do you handle college debt? Whether your children are 5 or 25, it is never too early—or too late—to encourage them to develop financial confidence and responsibility.
AAR Financial will educate you on how to raise financially responsible children and provide them with the education they need to make good decisions as they get older
1. Have an open conversation about finances.
Talking openly about money is an important element in supporting children in establishing a healthy relationship with money. "Talking about money should not be limited to a one-time chat," says AAR Financial.
 "It has to be part of your daily conversation." When money issues arise and your children are there, discuss with them as freely and soon you will both feel more comfortable and at ease."
Including your children in basic financial decisions is one method to do this. For example, before deciding what to prepare for dinner, you may go through the grocery list together and establish your budget, so you don't spend outside of your budget.
You might also start a conversation about why certain items are more costly than others. Ask for help from your children in comparing prices at the grocery store and make a game out of it! Is the product almost the same but more expensive since it is a name brand? Or are there other benefits, such as a higher Item 1 or Item 2, that might justify a higher price?
2. Open a bank account for them.
Choose the bank that offers the most exciting savings account offers. Bring your children to the bank and explain the difference between a chequing account and a savings account.
Tell them that when they receive a large amount of money as a gift or for a birthday, they should deposit it in a savings account that you don't use for a long time. If you need money to spend, transfer it out of your savings account into your chequing account. You can also explain to your children how the money from their piggy bank if they have one can also be put into the bank.
3. Take them shopping.
Take your children with you while you go shopping. Show them what they need to buy first and avoid perching on unnecessary products. Spend your money wisely. This is the most important aspect of growing their financial responsibility.
4. Encourage part-time work.
Allowing your children to work part-time is a fantastic lesson in training them to stand on their own feet and the value of money. The summer is a great starting point, especially since there is no school.
McDonald's and Tim Horton's are great places to start for children to strengthen their communication skills, learn how to interact with others as well as learn the value of money.
5. Motivate entrepreneurship.
Entrepreneurship turns children into leaders capable of leading independent and successful lives. Make sure your children understand the importance of entrepreneurship and that it is a choice for them so that they can create their own chances when the time comes.
Start small, with enjoyable activities like assisting them in running their own juice stall at home or cookie sale on your street, which will help kids develop stronger financial management skills, and encourage creativity.
Encourage collaboration while stressing the importance of goal setting and preparation. Teach children that failing is okay and that errors simply create additional opportunities to learn and discover new methods to achieve goals. We appreciate you reading our blog and hope it will be helpful in educating and raising financially responsible children!
To manage your household budget, you simply need to be wise about your spending patterns, not necessarily brilliant at math!
Contrary to popular belief, keeping a household budget involves more than just getting by.
Additionally, a portion of your gross income should be set aside for an emergency fund and debt repayment (if you have any).
AAR Financial offers the most comprehensive guidance for handling household budgets.
1. Build up a spending plan.
Let's start with groceries. When people go to buy groceries, they frequently purchase necessary items but also unnecessary items.
This is not entirely our fault, as multinational corporations have marketing tactics that convince us we NEED other items.
Avoid getting into this trap and stick to a grocery list, so that you don't spend too much money. Start with making a list of your weekly spending and analyze it.
Only spend money on items that are necessary for your daily routine with you and your family.
Additionally, there are many flyers that are available online and are also sent out in the mail which you can usually use towards your weekly shop.
If you have a big family, do your homework, and make some comparisons between buying at a regular grocery store or buying in bulk from Costco.
It may be cheaper, but also note there is a yearly fee so ensure you take that into account.
Now, this can be applied to other facets of your life as well to stay on track and organized. A spending plan and a quick chart and list can assist you with other household expenses such as tv and internet, cell phones, hydro, etc.
Staying organized is the key to staying on track and excel is also a great tool for organizing your expenses.
Make it an activity to work on with your partner and spend an evening organizing your expenses so that you both are on the same page.
2. Continue tracking your expenses.
A cost tracker can help you with budget planning if you've tried other alternatives before and found they did not work for you.
Keeping track of your expenses doesn't just mean keeping all your receipts or keeping a permanent record of every dollar you spend.
It's a lot easier than that if you have a cost tracker or a list.
The difference between developing a budget that succeeds and one that fails is tracking costs.
Knowing where your money goes is the only thing that will ensure that your budget works, regardless of whether you are about to begin budgeting or have been doing so for years.
You may keep tabs on your expenditure using a variety of tools, such as apps, computerized Excel tracker spreadsheets, printed expense diaries, and journals.
It's up to you how you want to keep track of your expenditures, but ensure you adopt the method that works best for you.

3. Review your progress.
You'll feel different once you start living within your means and have some expense lists to refer to.
You'll feel lighter, sleep better, and experience less financial stress from this organization.
Consider the differences between how you feel about managing your money today and how you felt when you first started.
Set up check-ins with yourself to see how your financial strategy is progressing. Consider the things that have and haven't been operating well recently.
What changes can you make to make your life simpler?
Consider a few unforeseen costs that have occurred over the last several months. What did you do about those? Is there anything you could do differently to handle them better in the future?
Reviewing your development is a worthwhile experience when you have the time. Start by setting aside 10 minutes once a week, and over time you'll be able to extend your check-ins to once per quarter.
100
%
Transparent Process
Frequently Asked Questions?
We are a private lending institution based out of Winnipeg, Manitoba and we serve all surrounding regions. At AAR Financial, we offer personal loans up to $50,000 and home equity loans up to $100,000 in Manitoba, Saskatchewan, Alberta, Ontario & BC.
By getting a loan from AAR Financial, we can pay off your other creditors or accounts with other companies and you will have just one manageable payment with us.
Although your credit score is a factor in our decision, many other factors play into our decision of whether to advance cash to you. Having excellent credit is not a pre-requisite. Apply now and see how much you qualify for!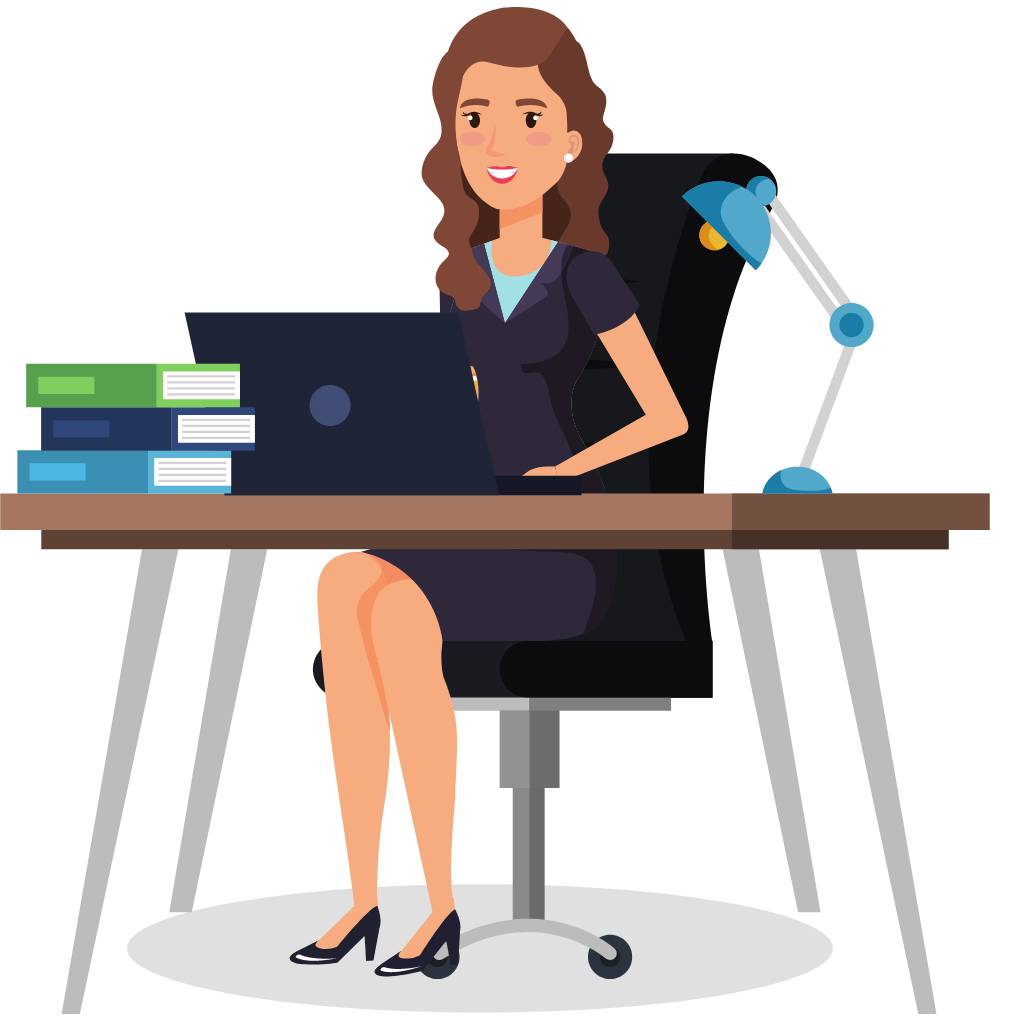 Follow us for latest Promotions & Offers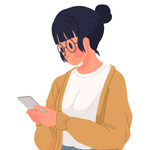 QUICK LINKS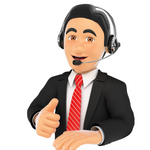 CONTACT US
823 Regent Avenue West, Winnipeg Manitoba. R2C 3A7
Email us- info@aarfinancial.ca
–  Loan terms range from 2 years to 10 years APR: 14.9% – 46.7%  Financial Example –  $1,000 borrowed for 12 months at 46.67% APR. Biweekly payment = $ 48.47, total repayment with Interest is $1,260.22. Total Cost of the loan = $ 260.22. Finance Example includes optional loan protection coverage. For more detail, please contact us at (204) 224- 3271.
– License Number #84231 (BC) , #349447 (AB)
– Copyright © 2022 AAR Financial Incorporated all rights reserved.